'The Return of the Pink Lace Diamond' Synopsis
40-200 guests
A dinner party underway at a Hotel is cut short when one of the guests returns back to say that the body of the Tremaine's maid has been discovered. Later on the inspector sent to investigate the crime reports that the Tremaine's jewel "The Pink Lace Diamond" appears to have been stolen, but they are all very surprised when another guest, Sheik Abdul Hazzar produces the diamond which he claims has been in his possession for some time.

While the investigation is underway a man attending a Star Trek convention also dies suspicously in full view. The question is: who is the murderer? Can be used as a follow up to the popular game "The Pink Lace Diamond" but requires no prior knowlegde of the previous game and works equally well as a stand-alone game. A great choice for team building and corporate events.

A sequence of the popular "Pink Lace Diamond" and designed for a large group with several plot lines and complex motives. Suitable for a modern day dinner party setting, this mystery can be run without the need to inform the guests pre-arrival.



>> Characters
>> Sample Game Materials
>> Party Theme for This Game


Register for this Game
Registration is free, but you will need to purchase to see the materials:

Contents
Host Instructions
Guest Instructions
Character Descriptions
Character Motives
Game Clues
Print-able Invitations
Email-able Invitations
Invitation Tracking
Name Tags
Pre-Game Clues
Suggested Recipes
Tips from Other Hosts
Bulk Emailing Tools
Scripts (Large Group Games Only)
Cast Materials (Large Group Games Only)
Team-Building Features (Available only in Team Building version)
Facilitator's Instructions
Team Assignments Tools
Team Building Activities
Table Tents
Team Building Tips and Suggestions
Questionnaires and Team Review Tools
Awards
Reviews
We played this mystery at a 50th birthday celebration with about 60 guests. It was an incredible success!! Weeks later, and people are still talking about it. The interaction between tables/teams was hilarious to watch and everyone came away feeling stuffed from the meal and exhilarated with the murder mystery challenge. I would highly recommend this mystery.
Anna G. - St. Catherines, Ontario
Thursday, February 28, 2008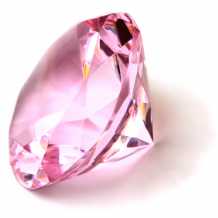 Game Information
Game Categories